Stuffed squid
Did you know... the squid is low in fat and has a high protein level ideal for a balanced diet.
Ingredients:
10/12 clean squid
400g crushed tomatoes
1 onion
2 boiled eggs
Olive oil
Salt
Sugar
Cooking:
1 Chop the onion and brown them in the pan with a little oil.
2 When the onion is golden, add the crushed tomatoes, salt
and two tablespoons of sugar.
3 While the sauce is cooking, cut the legs and fins of all
squid. We separate those who want to fill and cut the rest
into small pieces.
4 Cut the boiled eggs into small pieces and add to the sauce
all we have to fire.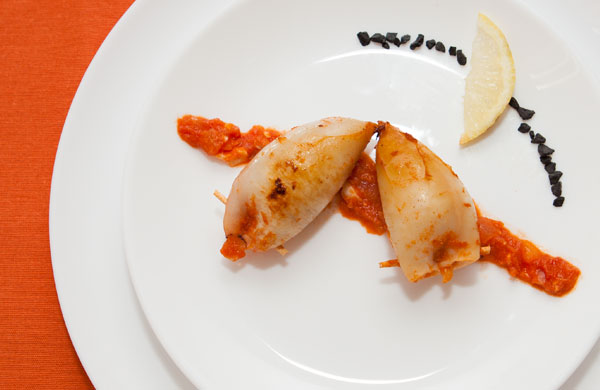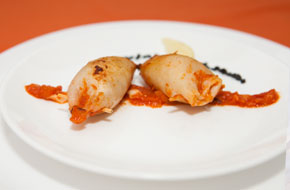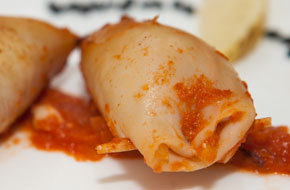 5 When you lose water tomato sauce aside and let cool for a few minutes.
6 Fill the squid and seal it with a stick.
7 Add a little oil to a pan and ironed the calamari until they are made​​.