Clams with tomato casserole
Did you know... the clams have a high content in iron and prevents anemia.
Ingredients:
500gr white clams or brawn clam
6 Tomatos
1 Tiny onion
2 Clove of garlic
3 Tablespoon of olive oil
1 Tablespoon of chopped parsley
1 Tablespoon of vinegar
1/2 Tablespoon of flur
1/2 L of water
Salt
Oregano
Cooking:
1 Peel and chop the onion and garlic; peel, remove seeds
and chop the tomatoes.
2 We simmer in a saucepan with a pint of water and a pinch
of salt. When the clams open turn off the heat and
reserve heat.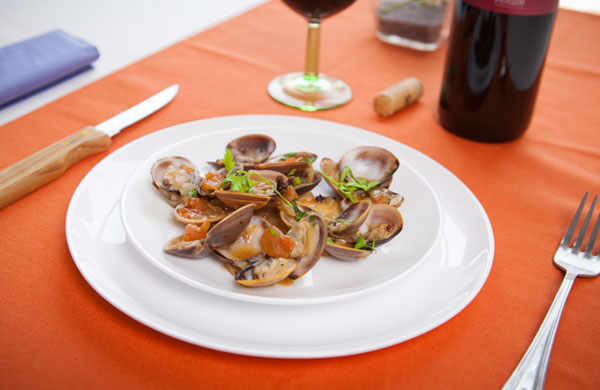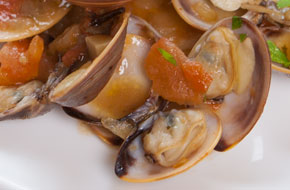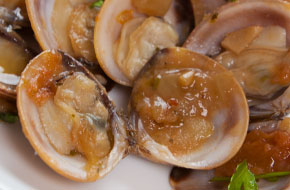 3 Heat the oil over low heat in a clay pot until it starts to smoke. Then add the onion and the garlic cloves, and we braise.
4 Then add the cloves, we sauté until onion is transparent left without take color and season and cook for 3 minutes.
5 Add the flour and sauté again, add the oregano, dill and tomatoes, chilli incorporate and mix well. Cook until broth is
consumed.
6 Finally add the clams with the strained broth and we give a boil, add salt, sprinkle the parsley on top and serve in the same
dish.